Mining Journal Alternative Finance
Report 2023
How can alternative finance firms expand their role in mining in the year ahead?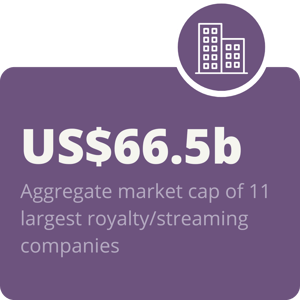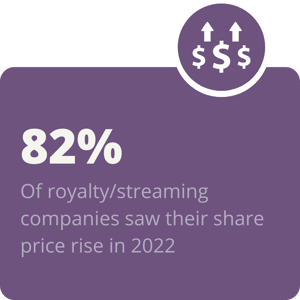 Alternative finance companies enjoyed a strong 2022 – and remain well-positioned to take advantage of growing opportunities in 2023, according to Mining Journal Intelligence's (MJI) Alternative Finance Report 2023.
While the value of new primary deals by the top five market cap royalty and streaming companies slipped 6% from 2021, the total of US$830 million remained far higher than the US$300 million in 2019, the last pre-pandemic year.
Nine out of 11 of the biggest royalty and streaming companies saw their share prices increase during 2022, pushing up their combined market cap by about $5 billion to $66.46 billion. In the Discussion section, all 10 alternative finance companies – comprising both royalty and streaming and private equity (PE) firms – who responded to our questions said opportunities in the mining industry held steady or improved last year.
This improvement was underpinned by two key factors – constraints in access to traditional debt and equity finance on attractive terms, related to market volatility and weak company valuations – and a growing acceptance of the role of alternative finance in the mining sector.
Respondents also agreed that opportunities in 2023 and beyond will grow, as demand for the battery and base metals the world needs to transition away from fossil fuels surges ahead – with the new mines needed to meet this demand requiring vast amounts of capital.
Against this positive backdrop, alternative finance companies have already secured a key role in funding mine development – so much so that there was significant pushback against our use of the term 'alternative finance' in the report title, particularly among royalty and streaming companies.
This is the first year in which the Alternative Finance Report has been spun out of the Global Finance Report (GFR), in which it featured as a section in previous years.
MINING JOURNAL GLOBAL FINANCE SERIES
A critical review of mining's key global stock exchanges, results of our investor sentiment survey, and insights from the alternative financing community.

MINING EQUITIES REPORT
Quarterly mining IPOs and secondary raisings data and mining equities performance tables with an annual Stock Exchange Comparisons supplement.

INVESTOR SENTIMENT REPORT

Survey revealing mining investors' plans and priorities – and how their investments are performing.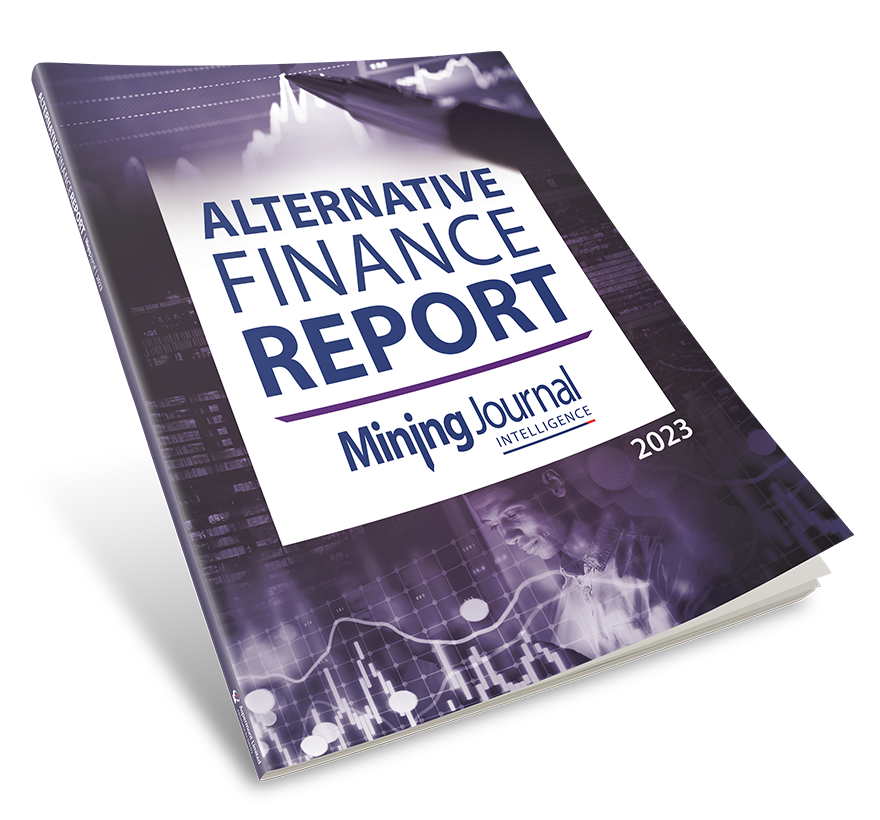 ALTERNATIVE FINANCE REPORT

Analysis of the evolving role of alternative finance in mining including opportunities, deals volume and the performance of royalty/streaming equities.
Mining Journal Premium Subscribers can read the full Mining Journal Intelligence Global Finance series online.
For research enquiries or commentary, please contact Sam Williams, editor, Mining Journal Intelligence: sam.williams@aspermontmedia.com
If you'd like to subscribe or upgrade to a Premium Subscription, click the button below or contact the team at subscriptions@mining-journal.com or at +44 (0) 208 187 2299.