Download the Project Pipeline Handbook Excerpt 2020
Discover the methodology behind our development-asset database, along with a sample of asset ratings with Mining Journal's Project Pipeline Handbook | 2020 Edition


The Mining Journal Project Pipeline Handbook presents the methodology behind our database of development projects, along with a cross-section of assets from within our growing universe of coverage. The database is the result of direct investor demand following our inaugural Mining Journal Select conference in 2018, which sought to critically assess mature, pre-production investment opportunities and present only those of sufficient quality to our investor audience.
While in 2018 that selection process was time intensive and subjective, we have now formalised the procedure, so it is streamlined and formulaic. The broader concept recognises the difficulty investors face in sifting through the plus-2,000 listed resources equities across the major mining exchanges to identify a crop of assets worth greater investigation. What makes this challenge more acute is the varied ways in which companies report key asset metrics. Here, for each asset included, we present 24 metrics we regard as central to any investment decision, normalised by unit and currency. Those metrics are baked into our ratings formula that, while still in its raw form, has been built around industry consultation. There is also a broad selection of commodity outlooks to provide context for the asset ratings.


Key findings include:
Database of more than 250 assets projected to grow to 500 within a year

Assets are divided in commodity classes: Precious metals; Base Metals; Battery Metals, Fertilisers; Bulks and other commodities.

Scores are weighted across six key investment categories to build a rating out of 100

Assets are rewarded for strong headline economics and discounted for various risks
Download the FREE excerpt (worth £195):
Submitting your details tells us that you're OK with the above and you also agree to our privacy and cookie policy. You can opt out of these communications at any time.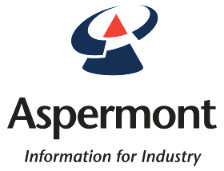 Copyright © 2000-2022 Aspermont Media Ltd. All rights reserved. Aspermont Media is a company registered in England and Wales. Company No. 08096447. VAT No. 136738101. Aspermont Media, WeWork, 1 Poultry, London, EC2R 8EJ.